"Passed first time with only 4 minors after learning with Eddie! Cannot thank him enough. Excellent driving school".
Kayleigh, Colchester
The Theory and Practical Driving Tests
To obtain a full licence to drive a car you need to pass two different tests. There is a theory test which you have to pass before you can take your practical test. You cannot take the tests until you are 17 years of age and have received your provisional driving licence.
The Theory Tests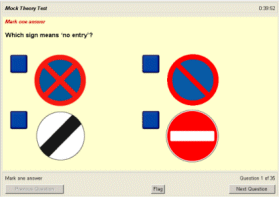 You need to pass the theory test before you can apply for the practical driving test. You cannot take the theory test until you are 17 years of age. The theory test is divided into two parts - the hazard perception element and the multiple choice element. Both parts of the test are taken on the same day at the same test centre.
Further information about these tests can be found on our theory and hazard perception tests page.
The Practical Driving Test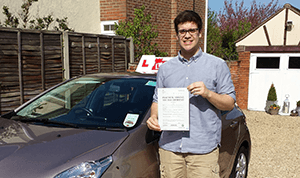 You cannot apply for your practical driving test until you have passed your theory test. You will be asked to give your theory test certificate number when booking your practical test.
The driving test lasts approximately 40 minutes. The route usually involves a variety of town and country driving. It also includes dual carriageway roads so that you can demonstrate your skills of driving above 30 MPH. You will also be asked to demonstrate one of the four slow manoeuvres.
Further information about the practical driving test can be found on our practical driving test page.