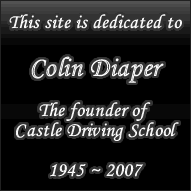 About Castle Driving School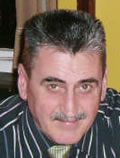 Castle Driving School was founded in 1966 by Colin Diaper. He was only 21 when he started the school and it was based on Maldon Road, Colchester. The school took the name Castle because Colchester is a town with a Castle, but he also thought it was appropriate because at the time, Barbara Castle was the transport minister.
It began with just Colin to start with and his then wife Margaret taking the phone calls. In 1975, Margaret herself became an instructor.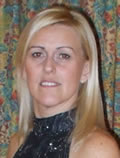 A board used to stand outside the house advertising the school (how the times of advertising have moved on).
Tragically, in 2007, Colin passed away and his wish to keep Castle a family run business today is being fulfilled by his daughter Shirley.
Shirley joined Castle in 1989 as an instructor at the age of 22 following in her father's footsteps and now runs the business. Shirley is a high Grade A instructor, the highest level awarded by the DVSA.
Meet some of our instructors
At Castle we have instructors that have been teaching with us for many years. We also have many members of the same family, from different generations that come back to us. That's not just by chance, it is because of the professional, yet friendly, service they receive from Castle.
We have many fully qualified male and female instructors. Driving is a lifetime skill and, as such, our primary object is to teach you to become a safe driver for life, not only to protect you, but also your passengers and other road users. Below are some of our most experienced instructors from our carefully selected team.

In 1991 Colin introduced intensive courses for the first time in the area. Later on Paul Turnbull who joined us in 1997, started teaching the intensive courses and his expertise helped make the intensive courses a brilliant success. Paul is also a Diamond Accredited Taxi driver trainer.

Martin Poulter joined us in 1997. Martin has been an ADI since 1989 and not only teaches 'L' drivers, but is a driving instructor trainer, a Diamond Accredited Taxi driver trainer and also teaches advanced driving. Martin is another major asset to the school and is a well respected instructor.