"At 47 it was my resolution to be driving by the end of the year after years of promising friends and family but nerves getting the better of me. After numerous turbulent lessons, and stressful, but momentous hours I have achieved, with the help of my wonderful tutor, Dame Shirley the impossible."
Sally, Colchester
Post Test Training
We offer special courses for the qualified driver. Whether you have just passed your test or have been driving for years, our instructors can give you the skills to drive with confidence.
The driving syllabus is limited. It is strongly recommended that you gain experience under the expert guidance of your instructor in different road conditions. Motorway driving is totally different from the type of driving you will have been used to and you may not have had the opportunity to drive at night. You should be prepared to have extra lessons to gain experience in a much wider variety of situations during the first few months after passing.
Pass Plus Course
Are you taking driving lessons or just passed your test?
Are you keen to be a better driver?
Are you interested in cheaper motor insurance?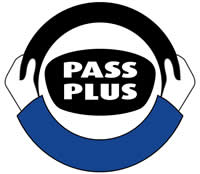 If you have answered "Yes" to any of the above then 'Pass Plus' is the course for you. Pass Plus is a training scheme backed by the Government and linked to insurance discounts that will benefit newly qualified drivers who have passed their driving test within the last year.
Pass Plus gives you valuable experience and positive driving skills that would otherwise take a long time to acquire. You can also save up to 30% of the cost of your car insurance as a newly qualified driver!
The Pass Plus is completed is one day and takes 6 hours.
Course Cost (MANUAL): Using OUR car £200.00, using YOUR car £188.00

If you are using your own car, please make sure you inform your insurance company that you are having an approved driving instructor accompanying you for a pass plus.
Motorway/Dual Carriageway Courses
Do you have a full licence?
Have you ever driven on a Motorway before?
Would you like to drive to the Lakeside shopping centre?
Motorways differ from ordinary roads in that they're designed to help traffic travel faster and in greater safety. Traffic travelling faster means that conditions change more quickly so drivers need to be alert, rested and have total concentration. If you have never driven on a motorway you need to learn the special skills required to drive safely and to anticipate the various situations.
Cost of lessons (MANUAL): £33.00 per hour
Cost of lessons (AUTOMATIC): £35.00 per hour
(Minimum lesson - either manual or automatic: Three hours)
Advanced Driving Test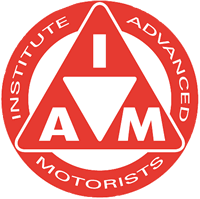 If you are an experienced driver, why not consider taking a course of advanced driving lessons with Castle Driving School? You will benefit by developing your driving skills and hazard awareness and you will without doubt become a better and safer driver. You may even wish to consider taking the Advanced Driving Test to gain recognition for your skills.
Cost of lessons: £28.00 per hour
(Minimum lesson: Two hours)