Testimonials from Castle Driving School Pupils
Over the years literally thousands of pupils have passed their driving test with Castle Driving School. Below are a few examples of the feedback we have received recently. If you learned to drive with Castle Driving School we'd love to hear from you! Contact us here or submit a testimonial, it doesn't matter when you passed, we'd love to hear from anyone who has passed during our 40+ years as Colchester's premier driving school.
---
Use the filters below to show testimonials from former pupils who had that type of driving tuition.
Search Results
Phil is an amazing instructor, he makes it so easy to learn with his clear instructions and honestly i dont think i wouldve passed first time without him.
Kai Mutch-Jackson (Passed in 2023 - Aged 17), Colchester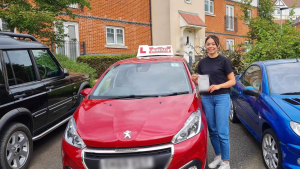 I have had an amazing time learning with Shirley at Castle Driving School. Shirley is a very patient, knowledgeable and approachable instructor. I enjoyed all my lessons and she put me at ease if I felt anxious about certain aspects of my driving. She also challenged and pushed me where needed which helped me to get out of my comfort zone! Not only this, but she makes the lessons fun and adapted to my needs really well. You will never have a dull lesson with Shirley! I would highly recommend this driving school!
Lauren Green (Passed in 2023 - Aged 24), Colchester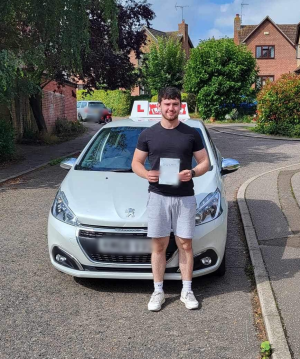 I had Paul for a 12 day intensive course with no prior driving experience, he was very patient and efficient and helped me to pass my test first time with no minor faults. Would highly recommend.
Mason Hearne (Passed in 2023 - Aged 18), Colchester
Phil has taught both my sister and myself to drive and we both really enjoyed our lessons with him. He was always kind and patient and was just a really nice person to sit next to each week. We have already recommended him to friends who have had similar positive experiences.
Olly Hooker (Passed in 2023 - Aged 17), Colchester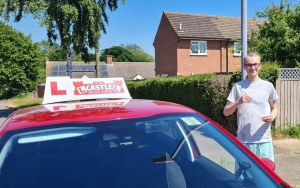 I had Shirley as my instructor, she was great at putting me at ease, she listened to any concerns I had. She also fast tracked me through my lessons in about three months so that I could pass my test before I started work. I would highly recommend her as an instructor.
Kenzie Boughton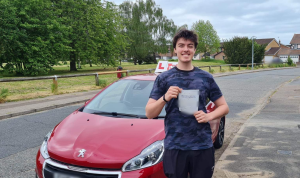 It was a very enjoyable few months with Shirley as she helped with my anxiety with driving and recovery after a not so successful driving experience with another instructor, she made me comfortable and would be completely accepting of any questions no matter how stupid and it was great learning from her.
Peter Miller (Passed in 2023 - Aged 20), Colchester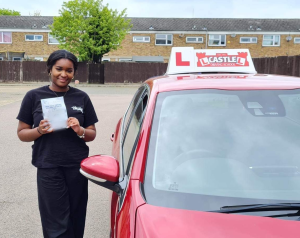 Had Shirley as my driving teacher after having a few teachers previously. Her methods of teaching and patience was honestly the best and was so effective for anxious drivers like me at the start. Was able to pass first time with 2 minors so I am very pleased with that!
Phoebe Frimpong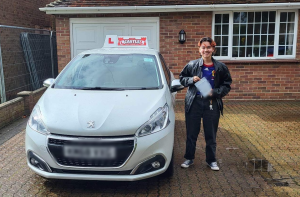 Paul was an incredibly efficient instructor and it was a pleasure to work with him. The course was well planned and personalised, and covered everything required for a comfortable pass. The intensive courses can be very hard work but Paul was always considerate of this. Thank you for all the long days! It was a huge relief to get my driving license sorted in such a short window of time.
Mia Urwin (Passed in 2023 - Aged 20), Colchester
I took an intensive course with Paul and I absolutely cannot recommend Castle Driving School enough! With absolutely no driving experience, with Paul's excellent instruction, I was able to pass the driving test first time. If you're looking to learn to drive, this is the best place for it.
Dale Richards(Aged 28), Colchester
Phil was great at teaching me to pass first time, I would recommend to others who are wanting to pass quickly and become a safe driver.
Nathan Lerwill(Aged 19), Colchester