Testimonials from Castle Driving School Pupils
Over the years literally thousands of pupils have passed their driving test with Castle Driving School. Below are a few examples of the feedback we have received recently. If you learned to drive with Castle Driving School we'd love to hear from you! Contact us here or submit a testimonial, it doesn't matter when you passed, we'd love to hear from anyone who has passed during our 40+ years as Colchester's premier driving school.
---
Use the filters below to show testimonials from former pupils who had that type of driving tuition.
Search Results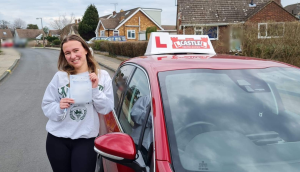 Shirley is such a good driving instructor and she taught me everything I needed to know to pass my test first time!
Rosie Barnes (Passed in 2022 - Aged 17), Colchester
This was a very enjoyable experience and I would like to mention how encouraging and motivating Phil was as an instructor, very friendly too.
Andy Lever (Passed in 2021 - Aged 17), Colchester
Cannot recommend Phil enough to teach you how to drive. His calm and clear way of teaching helped me pass first time, and I really enjoyed my weekly lessons. Thank you!
Ellie Biggin (Passed in 2021 - Aged 17), Colchester
After having a confidence knock with a different driving school, I was very anxious about driving and didn't enjoy it. Not only has Phil helped me pass my test first time, he has made me like driving again. Couldn't recommend him enough!
Elizabeth Dyer (Passed in 2021 - Aged 17), Colchester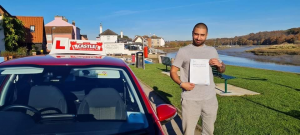 Shirley my instructor was brilliant. Understanding, patient, lovely to be taught by and made me feel more confident every lesson. I could not have done it without her. I would highly highly recommend any starter at any age to definitely have Shirley as your instructor. She's the best.
Jeevan Bains (Passed in 2021 - Aged 32), Colchester
I had my driving lessons with Phil and I would highly recommend. I was so nervous about driving and often got very stressed but he was always calm and his demeanour allowed me to develop my confidence. Overall, Phil's amazing teaching helped my to pass my test first time.
Charlotte Hooker (Passed in 2021 - Aged 17), Colchester
I had a lovely time learning to drive with Shirley. Gave me confidence throughout the whole experience. I would not hesitate to recommend them!
Fay Singleton (Passed in 2021 - Aged 18), Colchester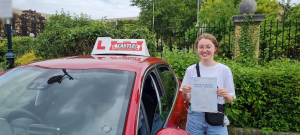 I had lessons with both Paul and Shirley, they were both excellent instructors and really polished up my driving before my test. Their lessons really supported my actual understanding of UK roads so that I feel confident driving by myself and in new areas. Thank you very much to you both!
Evie Sargeant (Passed in 2021 - Aged 18), St Osyth
Phil was an excellent driving instructor. He explained everything very clearly and was always very calm, even when made I made mistakes and he had to help me out, so I always felt safe and confident when I was learning with him. He was always quick to identify any mistakes I made so that I could learn from them as well. I really enjoyed my lessons with him. Thank you Phil!
Isaac Holt (Passed in 2021 - Aged 18), Colchester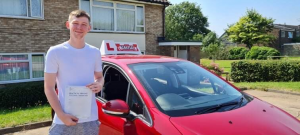 My lessons were great, I got recommended this driving school by my older sister who had just started lessons with Shirley, I had a blast learning to drive and Shirley helped me with overcoming areas of driving I previously struggled with. So thank you Shirley, me and my sister hope to see you soon and maybe have you teach our younger siblings in a few years time
Billy Moules (Passed in 2021 - Aged 18), Colchester